Make room for small space style! As the old saying goes, great things come in small packages, but that doesn't mean furnishing a small space isn't without its own set of design challenges.
The key is making smart choices that increase functionality while maximizing your square footage—and the experts at our Design Studio have all the secrets. Perfect for apartment dwellers, condo commanders, and smaller homes, these tips make it easy to enjoy your cozy home to the fullest (without it actually feeling too full).
#1 Maximize Seating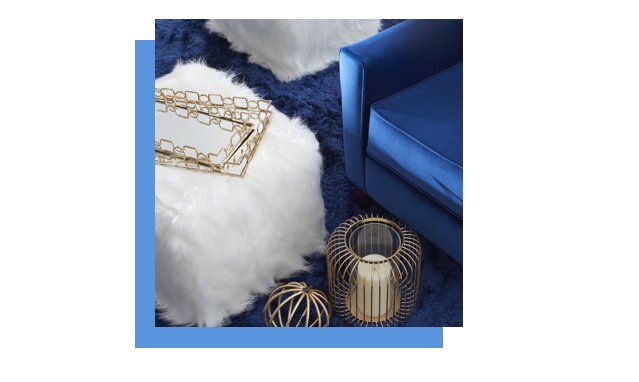 While a smaller living room can't fit a big sectional, that doesn't mean you have to limit your guest list to a party of two. Instead, add extra seating with an ottoman or accent stool. This will allow you to go for a more compact sofa, and you'll still have room for guests without crowding your living room.
Bonus tip: An ottoman can also double as a coffee table, allowing you to streamline your furniture needs and free up more space.
#2 Dual Function Furniture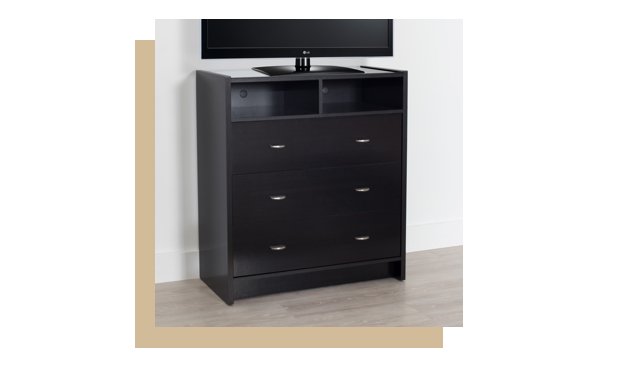 Speaking of, multi-purpose furniture is pretty much your best friend in a small space. Go for a media chest in your bedroom, which can store a TV and cable box on top and clothes on the bottom. If you have a second bedroom, try a sleeper sofa instead of a guest bed to get the most use of the space.
Bonus tip: We have more ideas on multi-purpose furniture here.
#3 Trick the Eye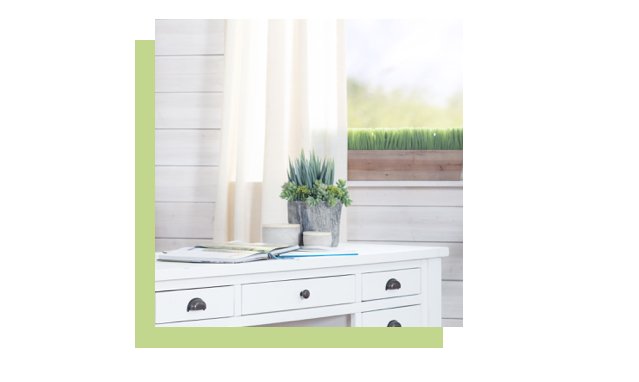 When dressing your windows, hang the curtains starting at the ceiling. This will make the room look and feel larger. Also find blinds that can be pulled all the way up, which will give clear vision beyond the window and allow the natural light to pour in and brighten up the space.
Bonus tip: Light colors can also make space feel bigger, and today's microfiber fabrics are easier than ever to clean.
#4 Turn the Walls Into Storage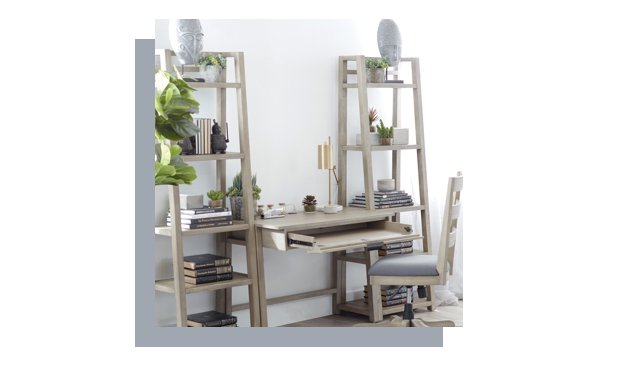 Make your walls work for you! An entertainment unit, bookcase, or a desk with open shelving can hold just about anything and everything. Use baskets to keep things looking neat and stylish.
Bonus tip: A drop-down keyboard desk allows you to keep your keyboard tucked away when not in use.
#5 Make it Flexible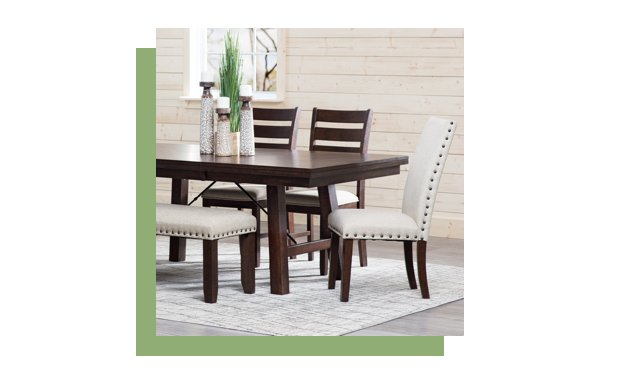 Get a dining table with a removable or drop-in leaf. This will give you the freedom to make your table bigger when hosting. But the rest of the time, you can keep it small so it fits into eat-in areas or compact dining rooms.
Bonus tip: Also choose smaller scale dining chairs with no arms to give your guests more elbow space.
#6 Start at the Ceiling
Want a statement accessory but don't have the floor space? No problem! Swap out your light fixture or fan with a stylish chandelier. There's no lack of space on the ceiling, which makes it prime real estate for the bigger pieces.
Bonus tip: Mirrored wall décor will also give the illusion of more space without taking up a ton of room.