Question: What's better than great furniture? Answer: Great furniture that is so versatile it can actually serve two purposes. All it takes is some creative thinking, and if you aren't sure where to get started, check out our inspiration right here.
Server or TV Stand
Turns out, that server in your dining room can work just as well as a TV stand in the living room. Whether you're storing your favorite china or DVDs, the built-in shelving works perfectly in both situations. And on the top, it's sturdy enough to hold either a TV or platters of your favorite dishes.
Bonus tip: If you need grommet holes for media cords in the back, use a drill to make a few small openings.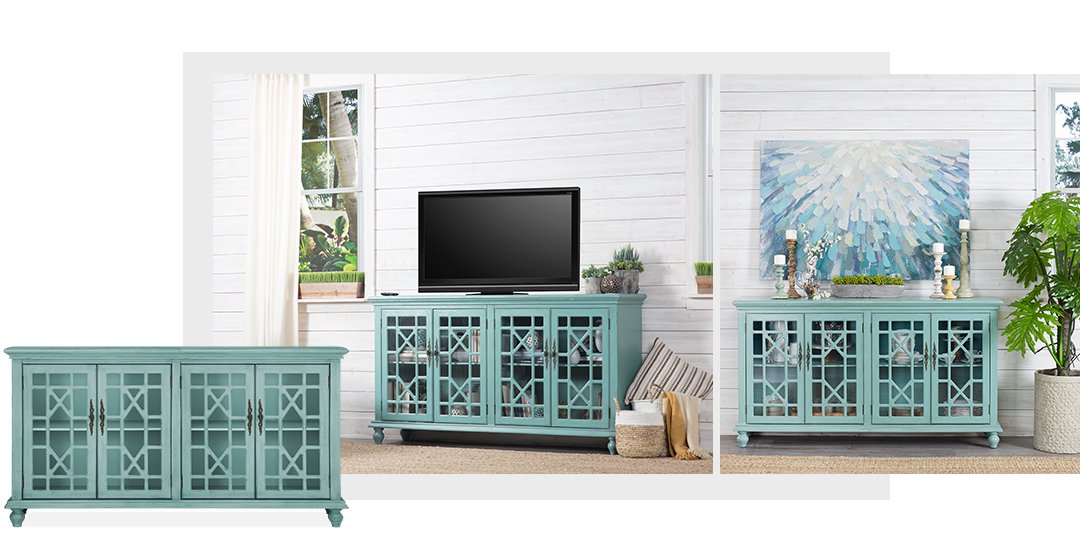 Stool or End Table
Few items are more useful than a good ol' fashioned stool. It's compact, easy to move around, and the industrial design can blend into just about any décor—and that's just the start. The real beauty is that it can work as either a chair (in this case for your desk), or cozy it up next to your sofa for use as an end table.
Bonus tip: Go for an adjustable height stool so that you can maximize your functionality.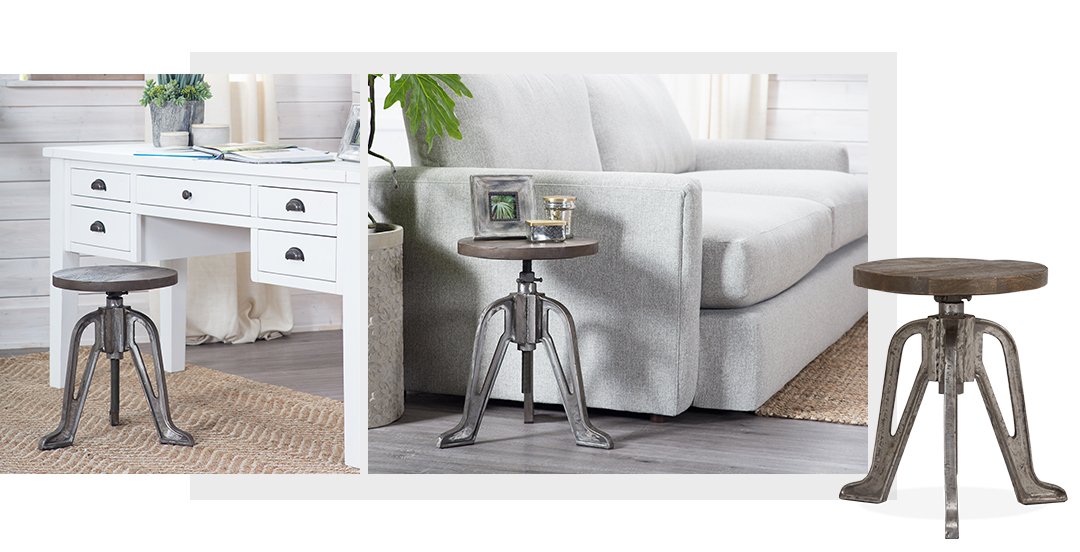 Console Table or Vanity
You know that console table you've been using behind your sofa to display photos? Well you can also use it as a vanity in your bedroom (or bathroom or walk-in closet). It actually might work better than a traditional vanity if you're tight on space, as a console table has a slimmer design with less depth.
Bonus tip: Use decorative boxes to store cosmetics if your console table doesn't have drawers.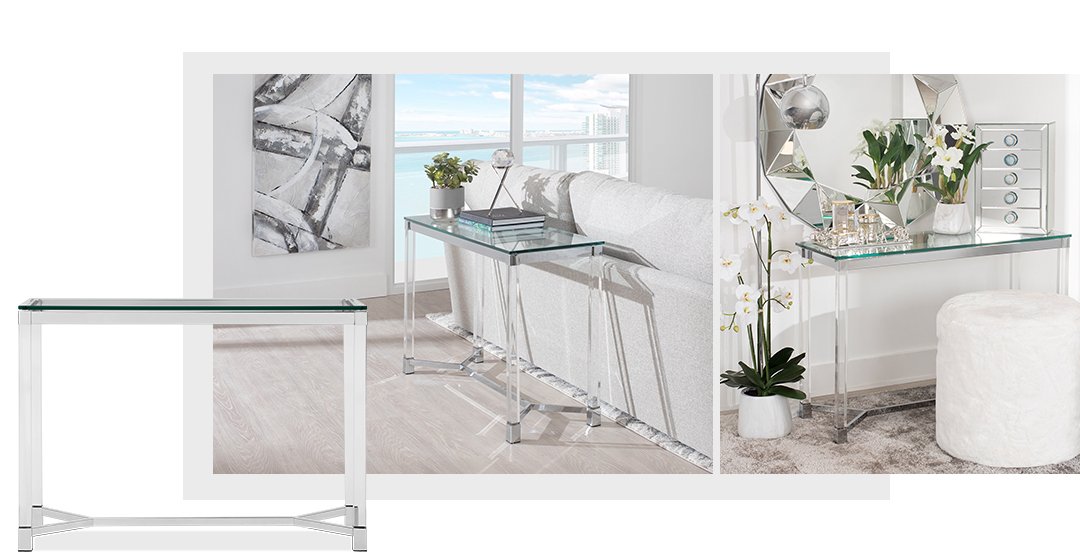 Desk or Small Dining Set
Now here's where we really get crafty. A writing desk by day can easily be transformed into a dining area by night with a few simple accessory changes. We love an option with side storage, which can just as easily hold books as it can dishes and possibly even some wine bottles.
Bonus tip: This idea is especially small-space friendly, since it can work as both pieces simultaneously.