Can we get a round of applause for accent chairs? This mighty piece of furniture is pretty much the all-star of the decorating world, and for good reason.
You can easily switch them from room to room, they come in all styles and colors, and a new accent chair is far less expensive than refurnishing the whole place—and you still get a fresh vibe out of the deal.
Want more proof? Here we recap five times an accent chair totally enhanced the look of the room, plus everything you need to know to make it your own.
The Mid-Century One: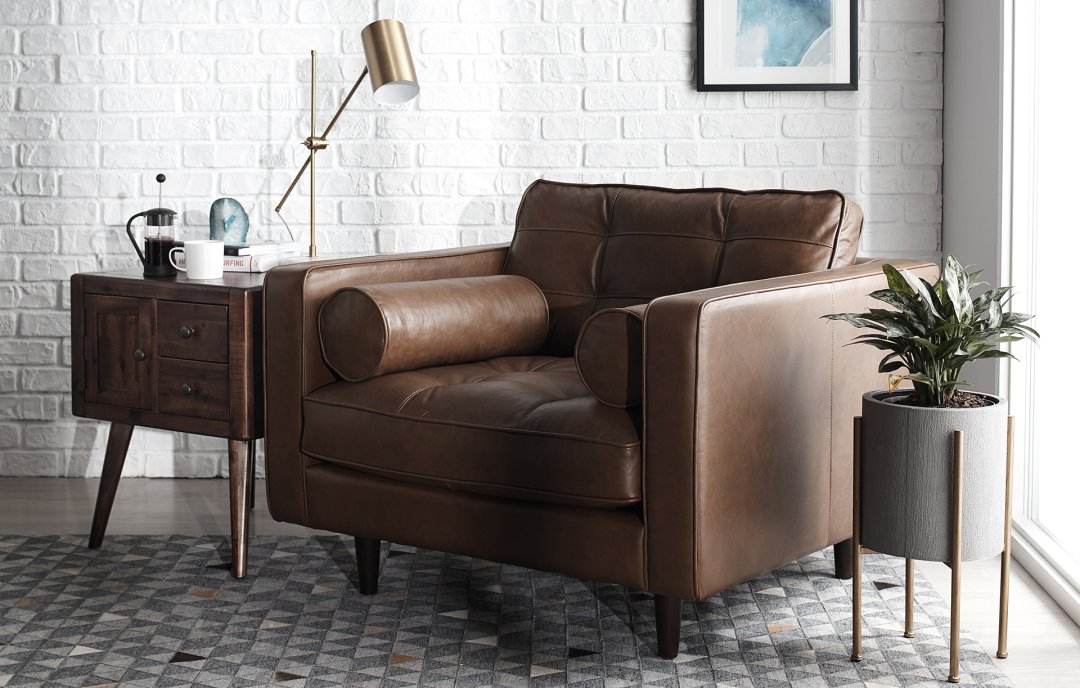 The who: A little bit modern, a little bit retro, and all parts cool, this look is a perma-favorite in the interior design world.
The what: Look for elements like tufting, squared arms, and wood feet to capture the mid-century modern style.
The where: Try this accent chair in your living room, home office, or man cave.
The Tropical-Slash-Coastal One: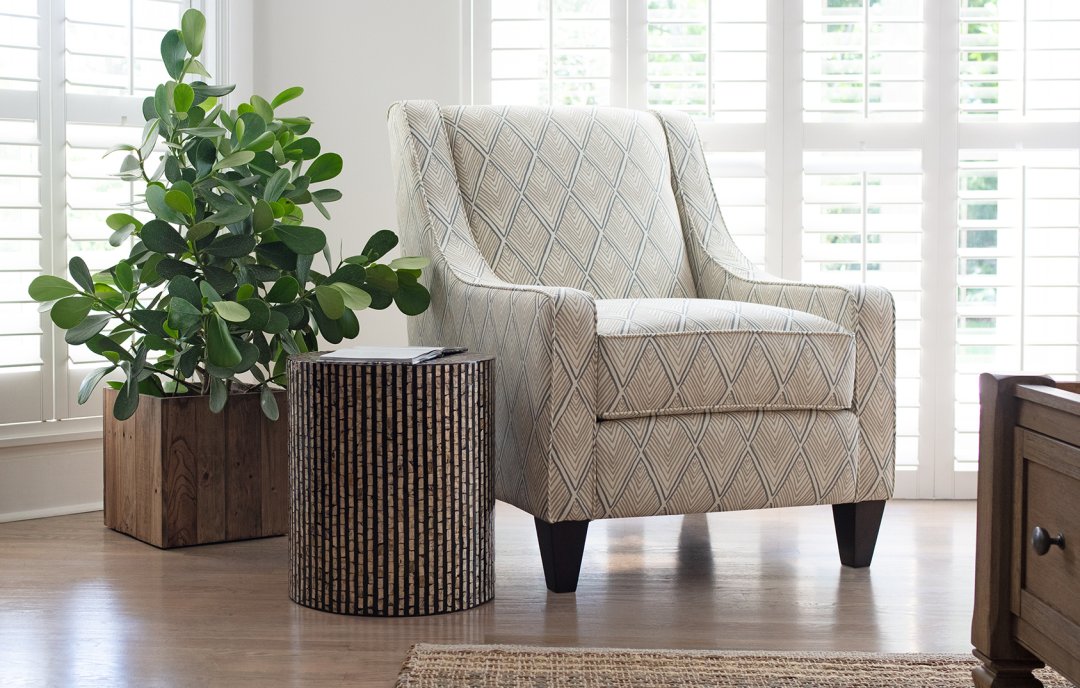 The who: It's easy, breezy style with nautical feels. Think of something you'd find in a Key West hotel with an ocean view.
The what: Look for patterned, fabric upholstery with blues, greens, and sandy tones—or in other words, colors inspired by the beach.
The where: Try this accent chair in the bedroom as an adorable nook, or in the living room or foyer as bonus seating.
The Casual One: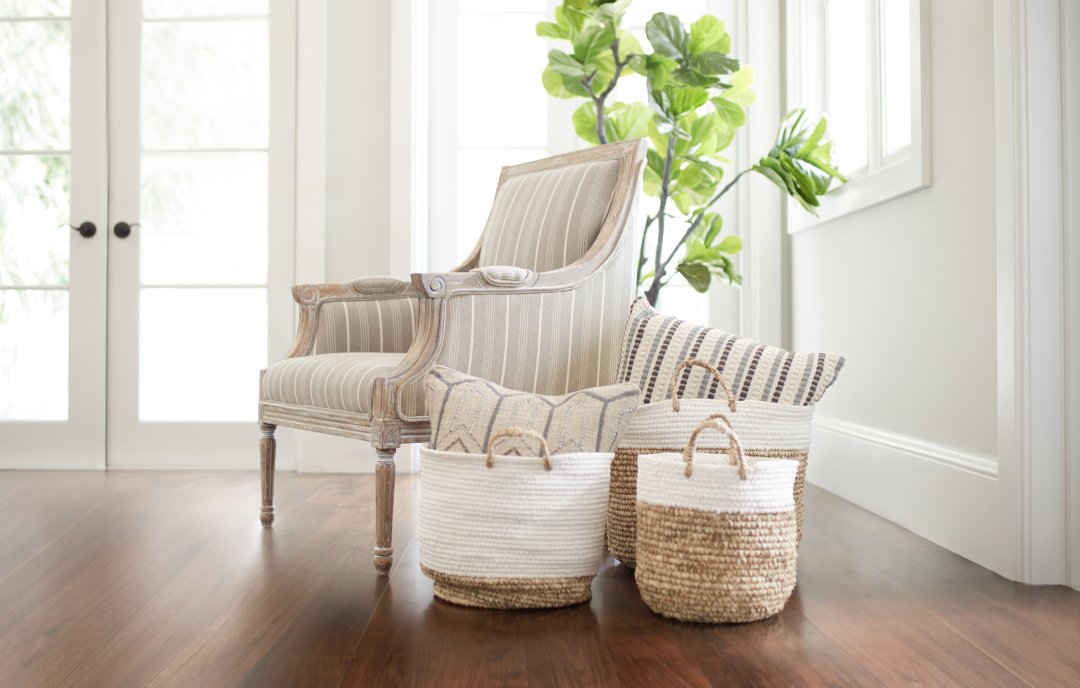 The who: Casual design is defined by everything it's not—it's not too fancy, not overly styled, and not too formal.
The what: Look for accent chairs with natural wood frames, and/or family-friendly fabrics with classic patterns like stripes.
The where: This universal approach can bring out the best in any room, from a corner in the dining room, sitting room, living room, or even large walk-in closets.
The Modern One: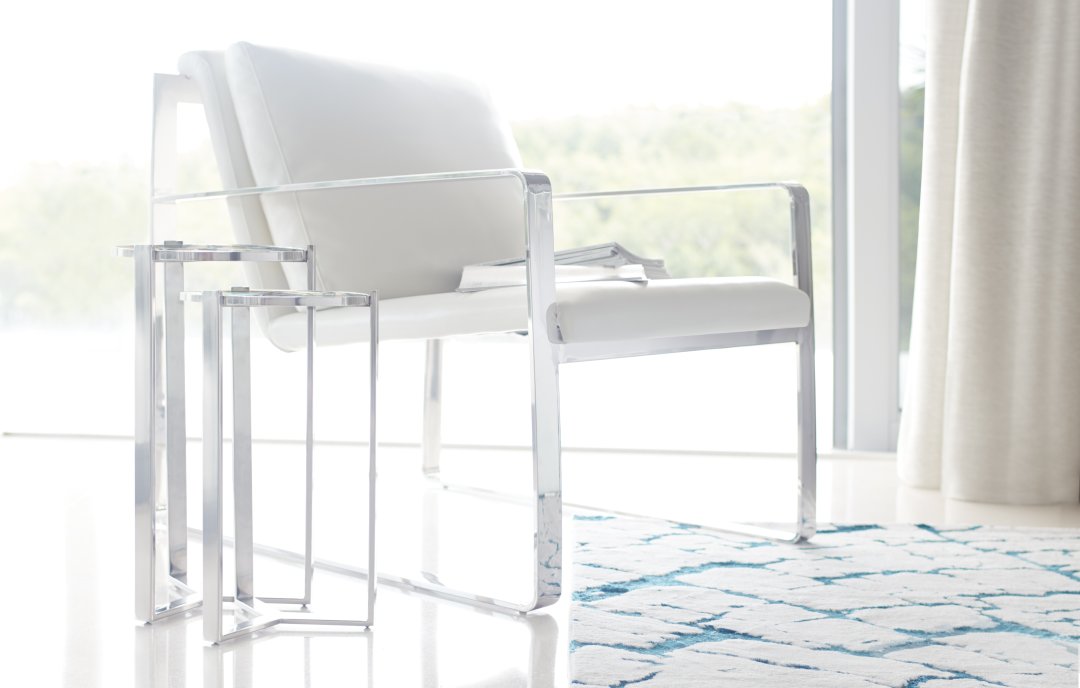 The who: Modern design is all about clean lines, minimal flair, and that quintessential cool factor.
The what: Look for accent chairs with edgy materials like leather, faux leather, and metal accents.
The where: Pair this accent chair with your sofa in the living room, or as dressing corner next to your bed in the bedroom.
The Global One: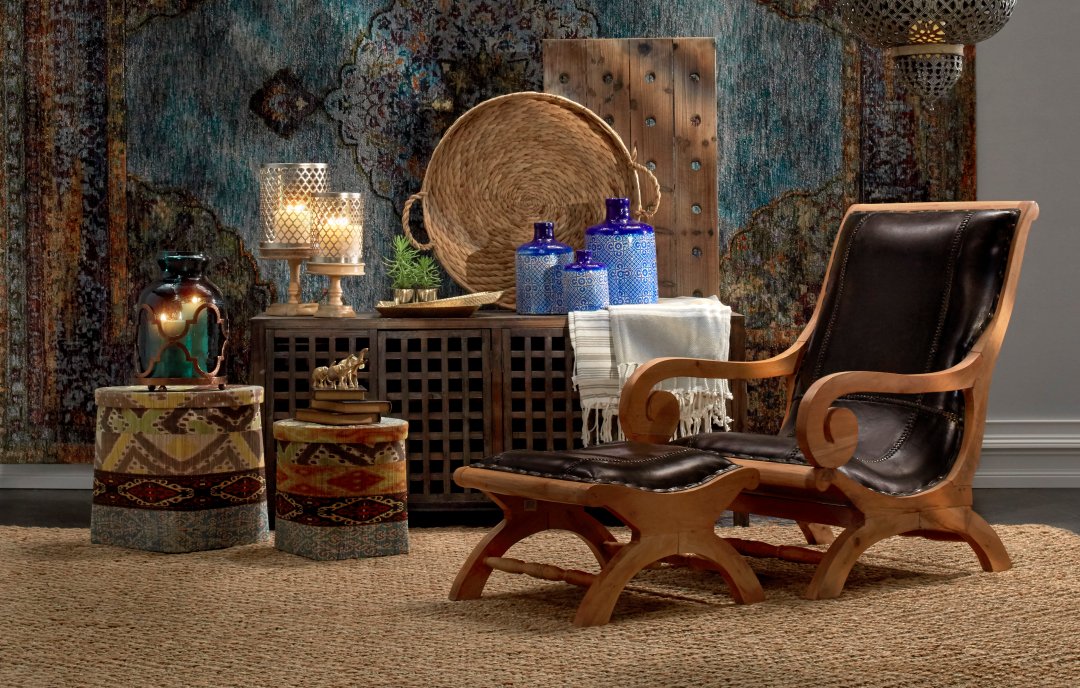 The who: Global design is just that—it's a style that feels like it was curated from finds during worldly travels, with a uniquely eclectic feel.
The what: Look for pieces with plenty of character and one-of-kind touches, as well as natural materials and rich colors.
The where: Try this look anywhere you want to make a statement, especially the living room or places that guests will see.