Breaking news—we love baskets! Our go-to home accent item, there's no such thing as having too many baskets in your home. They're super cute, they come in all shapes and sizes, and we can think of about a million ways to use them around the home (but we'll just start off with these ten).

1. Hide Plastic Planters
We're all for greenery in the home, but not so much the plastic planters that typically come with them. An easy fix is to place the planter inside the basket, and just be sure to line it with plastic to protect it from water and soil (or go with faux greenery).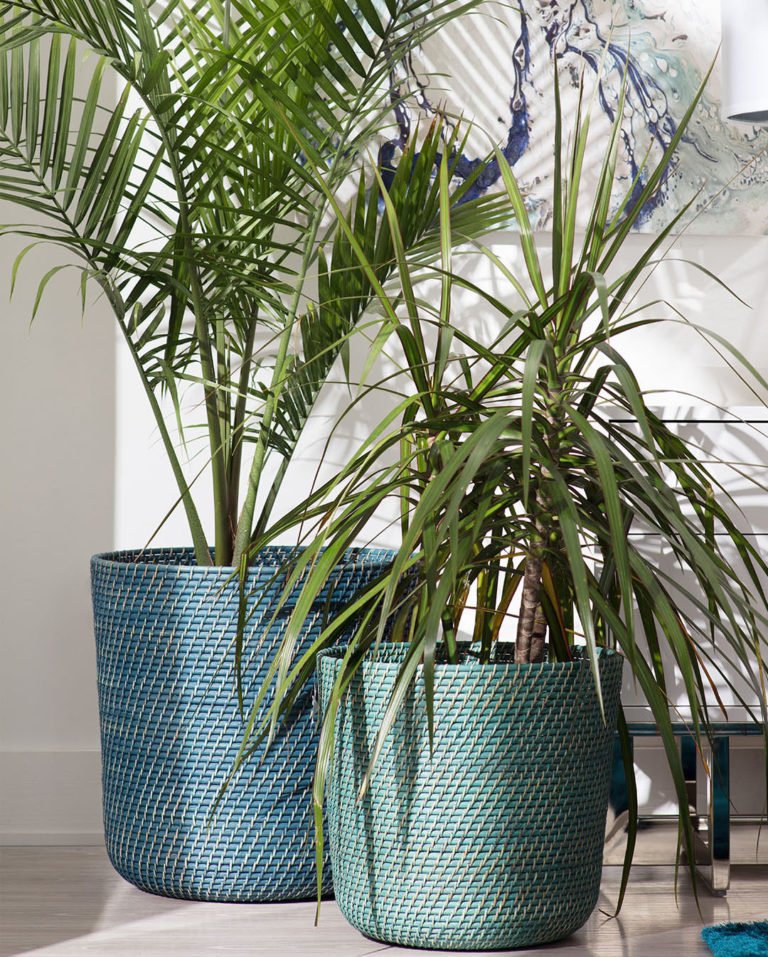 2. Keep Dog Toys Off the Floor
Every pup deserves lots of toys, but where to store them? Baskets to the rescue, of course! The only thing we can't help you out with is teaching Fido how to put them all back after playtime.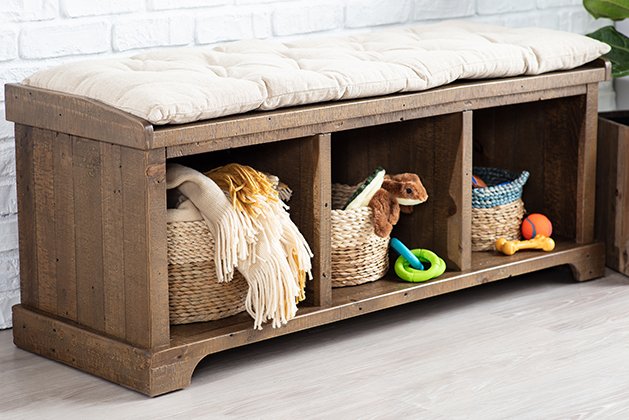 3. Shoe Storage
Sure, we'd all love a walk-in closet complete with rows of shoe shelves, but who really has that? And since having less shoes is definitely NOT an option, we found that some empty floor space and baskets are a great runner up.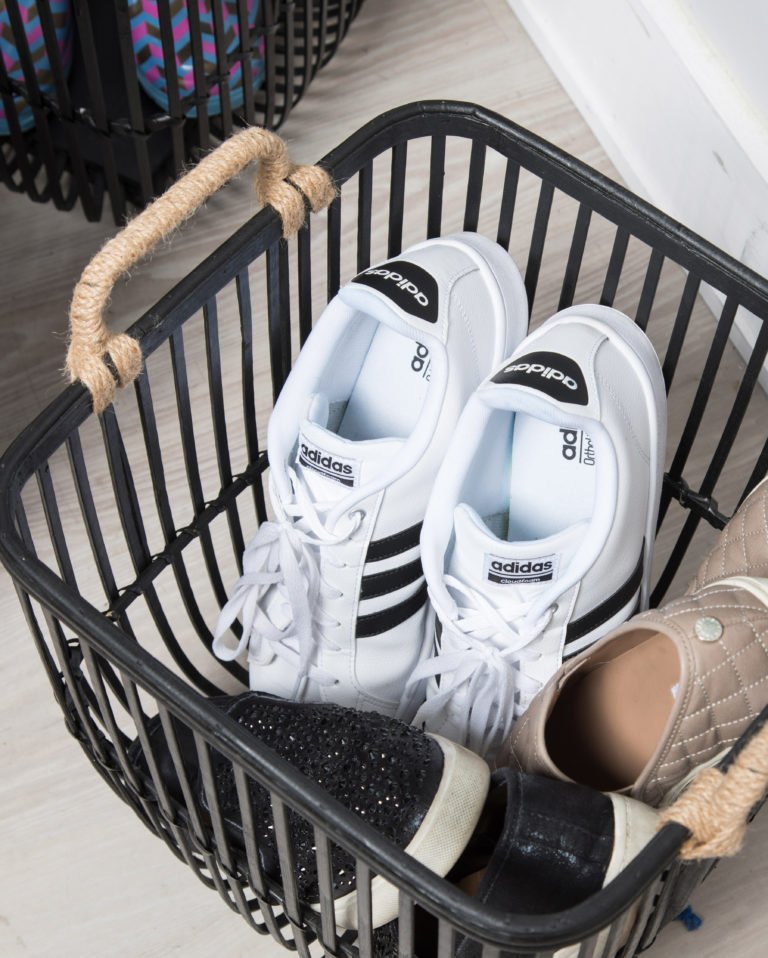 4. Umbrella Holder
Why is that you can never find an umbrella when you need it? Probably because they need a permanent home—and a basket by the front door is your stylish solution. Bonus tip: You can also turn a tall basket upside down and use it as an entryway table.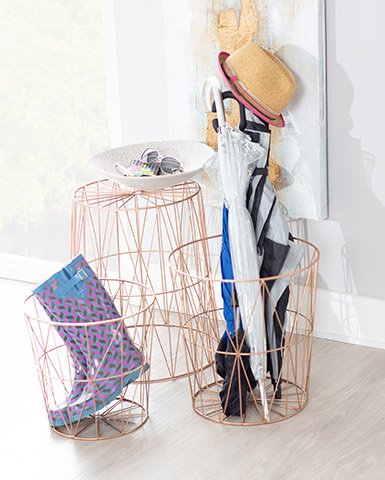 5. Organize Crafting Supplies
Crafters, it's time to get crafty! And if your fabric, ribbons, and supplies runneth over, it might be time to add a few baskets to your life. We suggest organizing by craft type to keep the room looking organized.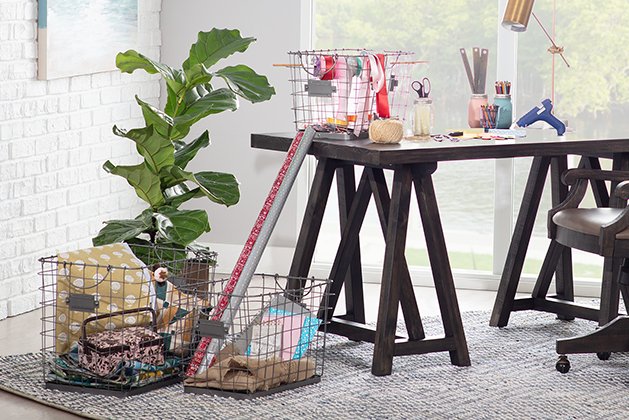 6. Make Your Own Gift Basket
Personalized presents are the best presents! That's why we love the idea of making your own gift basket. You can fill it with goodies tailored to the lucky recipient, and they can use the basket once its empty. It's perfect for birthdays, housewarmings, or just to say thanks.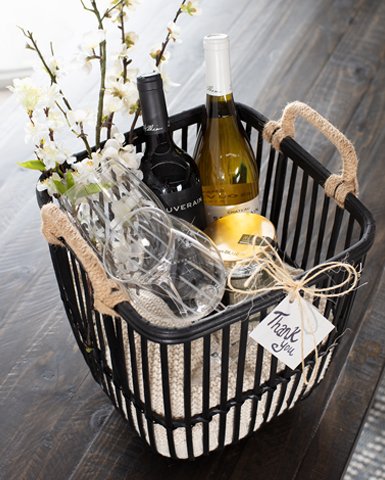 7. Hold Spare Pillows and Blankets
No cozy living room is complete without plenty of spare pillows and blankets, but it can look messy keeping them on the sofa or floor. So when movie night is not in play, keep them tidy with a bunch of baskets.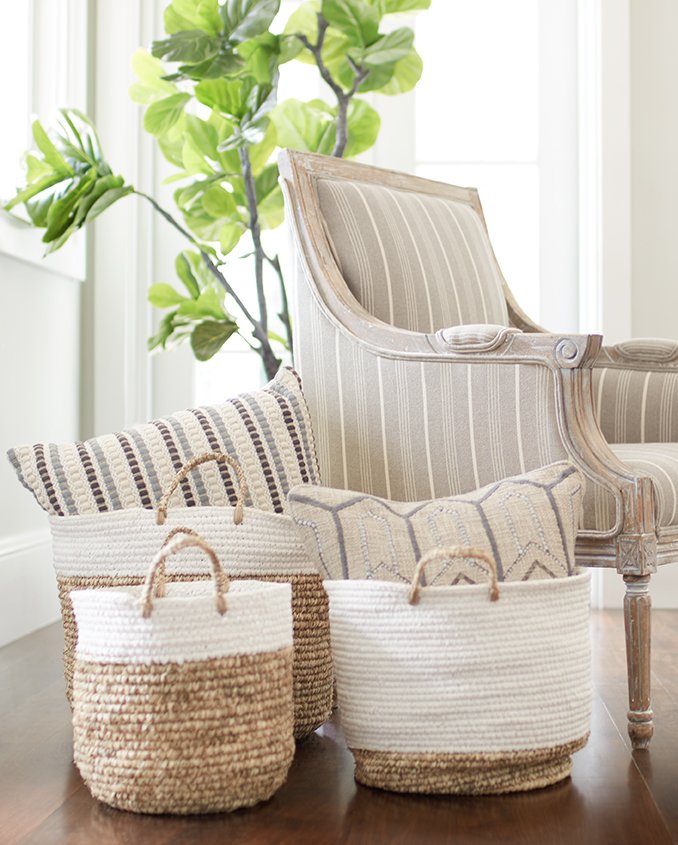 8. Store Magazines
Confession: We are magazine hoarders, and we truly believe we might need that 2016 Architectural Digest one day. So if you're anything like us, you'll need a basket (or five) to keep them orderly and accessible.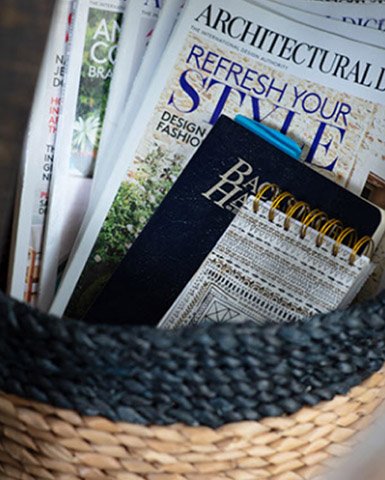 9. Kitchen Organization
Dish towels, oven mitts, utensils—you name it! The kitchen is usually the first room in need of more storage, and baskets can hold it all and fit just about anywhere. Stick them on top of the cabinets, under the island, and everywhere in between to free up more space.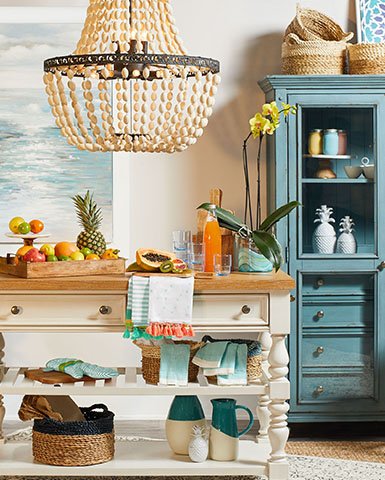 10. Coffee Table Storage
Is anyone else's coffee table a magnet for remotes, coasters, phone chargers, or the kids' toys? We can't keep your family from bringing their stuff into the living room, but we can give you a place to stash it all with baskets.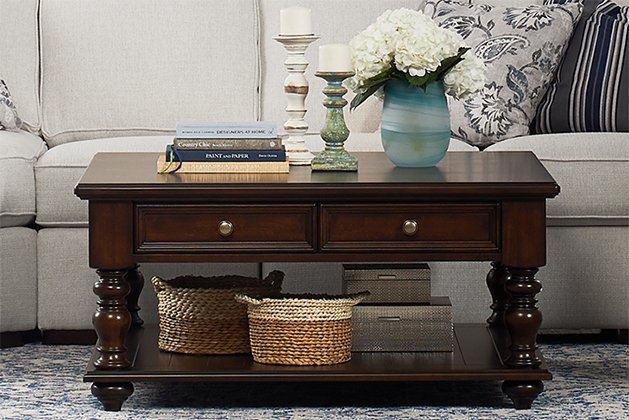 And that's just the start! The possibilities are pretty much endless when it comes to baskets. We'd love to hear your favorite ideas! Comment below to tell us how you use baskets around the house. Then, read more ways to get innovative around the house with our 13 top home hacks.