Time for another trend report! And right now, we're having a summer romance with boho home decor. Something about the breezy vibe of the season is unleashing our free spirit—which is exactly what this trend is all about.
So how to get the look? The first rule of boho style is there are no rules. It's eclectic and carefree, and it allows your personality to shine like no other. You can mix and colors, textures, and even old and new styles. The idea is to just have fun, and make it feel like a collection of your favorite pieces.
But if you still crave a little style direction, here we share some common elements that make your room feel oh so artsy and boho.
1) Metal Home Accents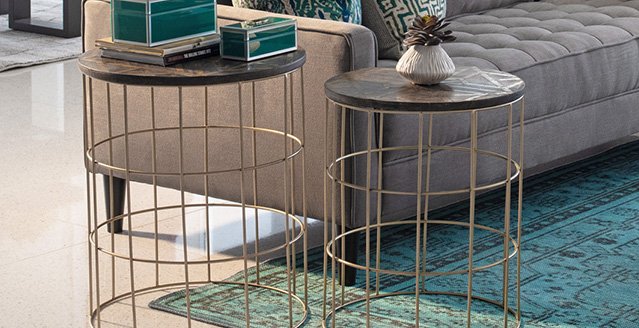 One common element of boho style is embracing plenty of texture and metallic elements. Take a cue from your jewelry box and think gold, silver, and bronze. As for the finish, stay closer to matte since anything overly glossy will feel too modern. We love the bases of our Mangos accent table for their one-of-a-kind feel.
2) Distressed Details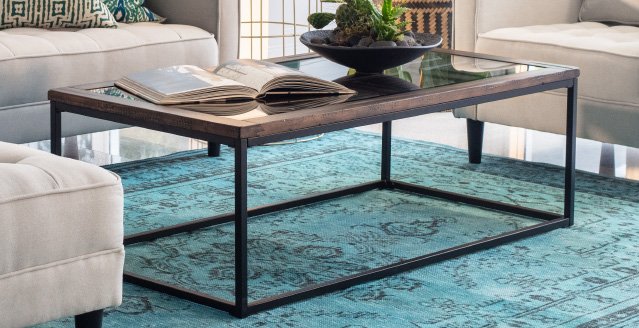 Your boho room should be filled with character, and few things do it better than distressed furniture. It makes the place feel warm and comfortable, while telling a story in every imperfection. Bonus points to anything that feels repurposed, like our Rochester coffee table that looks like it was once a door.
3) Jewel Tones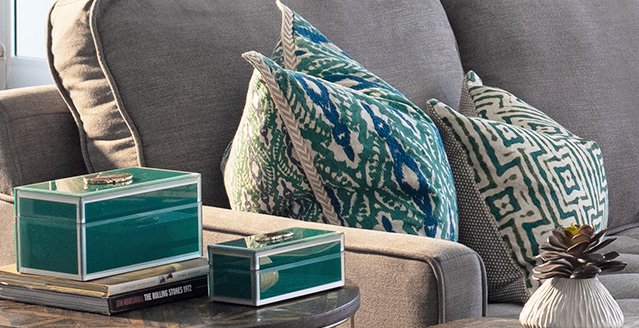 Bring your room to life with plenty of rich, saturated colors. Whether it's your rug, accent pillows, or wall décor, it's all about going bold and playing with hues. Stay away from pastels, and stick with jewel tones like emerald, ruby, and turquoise. We can't get enough of our Handan rug, especially because it pairs a vibrant shade with an erased traditional design technique.
4) Vintage Vibes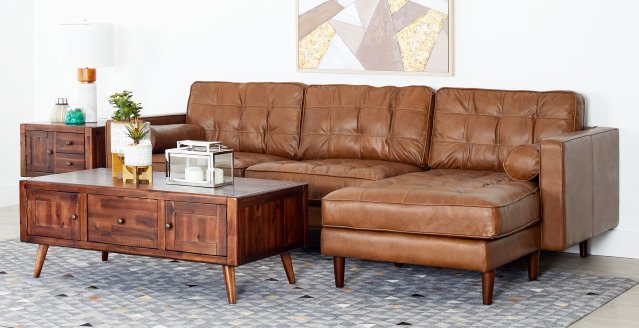 Boho design is rooted in vintage feels, so this should play a big role in your room. Anything that's mid-century modern is going to work well, so look for pieces with these vibes. That means cleans lines, low profiles, and an emphasis on utility. Of course, feel free to throw in a hint of modern and/or traditional, because like we said: this eclectic style not only permits mixing styles—it encourages it.
5) Artsy Elements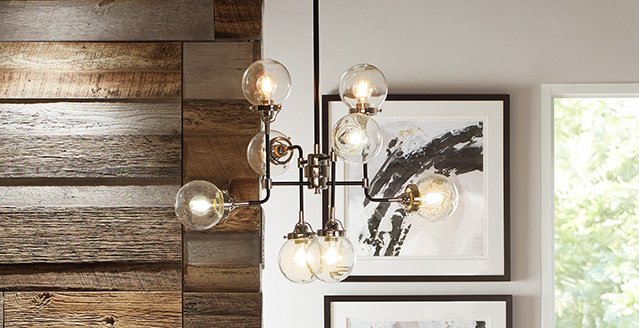 It wouldn't be a boho room without some artsy flair, so use home accents to your advantage. Choose pieces that feel original and interesting, and once again, pretty much anything goes. A chandelier with exposed bulbs, like our Lantern, is a great direction. You can also play up your wall art with abstract shapes and eclectic groupings.
6) Nurture Nature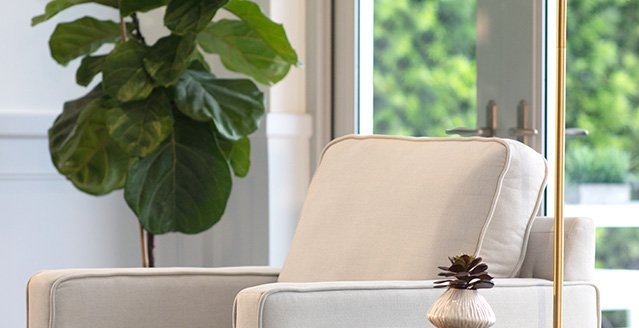 If you think hippie chic and bohemian are practically synonyms, then you know this earth child style needs some greenery. Obviously, you can go with fresh flowers or house plants, but we're also "green" lighting the use of faux. The perks of this method? It's low maintenance, water saving, and always in season.
Whether you choose just one tip or follow all of them, we promise it will give the room a fresh feeling. And that's really what boho home decor is all about. And the best part? Because this trend is all about showing your personality, it never goes out of style.