Move over, man caves! This year, it's all about giving dad his own corner of the world. (Because really—who has the extra room to spare anyway?)
So with that, we present you the man nook. A cozy spot that allows dad to escape with his favorite book or kick back with a cocktail, all it takes is the perfect chair and the right accessories.
And just in time for Father's Day, we've matched our favorite nooks with common dad personalities. Read on for inspiration, and then make dad's day by giving him his a spot of his very own.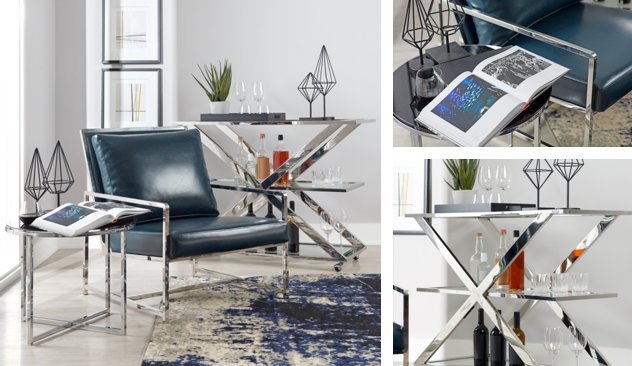 The Modern Dad
He's cool, he's stylish, and he has a taste for the finer things in life. That's why we're setting up our modern dad with the sleekest nook around. Featuring plenty of gloss and sharp angles, this striking look makes him feel right at home.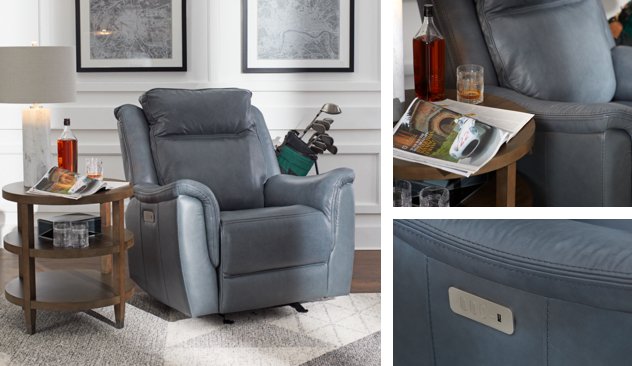 The Sporty Dad 
If the game's on, you can bet he's watching, so a recliner is a must for our sporty dad. The updated style means it still matches the rest of your décor, but all he'll really care about is the built-in lumbar support—and making sure he has the best view of the television.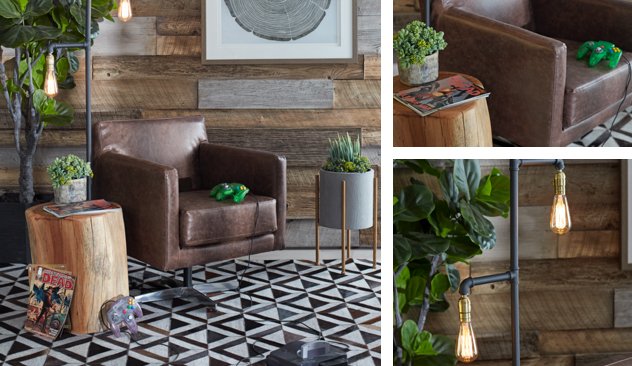 The Fun Dad
He's never met a dad joke he didn't like, and he's probably got a pretty impressive comic book collection stashed away somewhere. So naturally, our fun dad will love the quirky style of the tree-inspired accent table, and the spinning function of our swivel chair.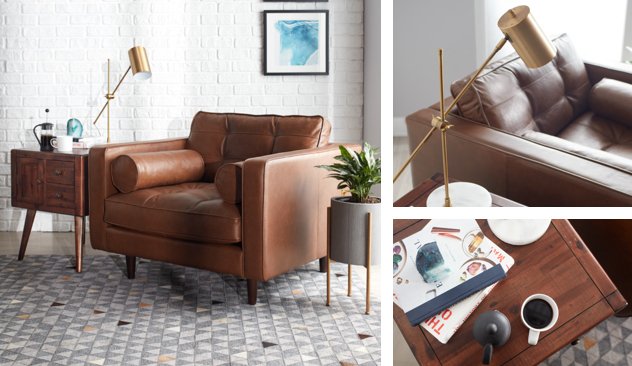 The Crafty Dad
This hands-on guy is all about building stuff, whether it's a treehouse in the backyard or a fort in the living room. And with that in mind, we gave him an industrial design to match his artisan tastes. The mid-century lines will appeal to his keen eye, and he'll love the comfort of real leather.